I am a Santa Barbara-based singer, pianist, and guitarist available to perform in Santa Barbara, Los Angeles, Ventura, and San Luis Obispo counties and beyond for wedding ceremonies, cocktail hour and receptions, anniversaries, bar/bat mitzvahs, corporate events, holiday parties, birthday parties, fund raisers, wine tastings, memorials, or any special occasion.
Will be performing as a jazz trio Valentine's Day evening singing and playing classic love songs, mostly from the Great American Songbook (repertoire of Sinatra, Tony Bennett, Diana Krall, et al) at Convivo Restaurant on the Santa Barbara waterfront in the Santa Barbara Inn. Call ahead for reservations. Details at the bottom of this page.
Will also be performing St. Patrick's Day all Irish/Celtic songs with Irish born singer from Santa Barbara, Treasa McGinnett in San Clemente at Molly Bloom's Irish pub. Details below.
Music is my life work and passion. I have loved music all my life and have been performing since I was in my early teens, professionally for the last 20 or so years. I sing and play (solo or with other musicians) in a variety of styles from jazz standards (Great American songbook; the repertoire of Tony Bennett, Sinatra, Diana Krall, etc.), to more contemporary songs (60's to the present) from smooth jazz, pop, rock, blues, funk, Latin, Brazilian, New Age, Broadway, country, as well as traditional and contemporary folk songs including Irish and Spirituals, and some classical pieces. As a performer I hold myself and the musicians I work with to the highest professional standards and always put my heart and soul into everything I do.

For your wedding I can provide the best possible music of your choice, including your favorite contemporary songs, instrumental or with vocals, solo or ensemble (keyboard or acoustic guitar) for your ceremony. Package deals are available if you use my services for ceremony and cocktail/dinner hour, and/or reception. For more details click on 'Weddings' in the upper left menu.

Give yourself the gift of live music; the warmth, passion, energy and excitement of living music played by real musicians in real time. Let me and the musicians I work with provide the soundtrack to make your wedding, party or other event a treasured memory.


To see live performance video click on 'Video' in upper left menu.

To listen to audio samples click on 'Music Samples' in upper left menu (or any of the links in the lower left).

I also teach piano, voice and guitar (click on 'Lessons' in upper left menu).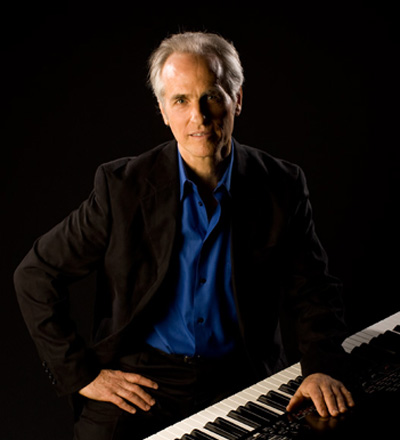 Client feedback:
Lawrence receives our highest recommendation, and we look forward to booking him again! He delighted our guests with his superior musical performance skills, pleased them with his wide repertoire, impressed them with his flexibility (when the birthday girl wanted to sing a song and dance a few steps), and charmed them with his personality. He did a good job of selecting songs based on the age of and type of guests as well. He was prompt and professional, and he even put a lot of effort into making the contracting/payment process easy for us. The birthday girl was delighted with him, and so are we! Simply "excellent" in every way. -Lisa W, Beverly Hills, CA
Wedding at the Canary Hotel, Santa Barbara:
"You absolutely can't go wrong with this very excellent and professional performer. His music hit the perfect note for our ceremony and celebration. We were so happy with the vast array of possible songs and instrumentals and our guests had many compliments for the music."
"Larry's mastery of the keyboard is unquestioned, with a subtle rhythmic touch that delights the listener. But his real strength is his smooth-as-silk voice, which naturally floats to cover a wide range of both pitch and emotion."


"Larry performed at my mother's 90th birthday party. His song list suited the tastes of three separate generations and his sound system was outstanding. He was professional, accomplished and courteous, but perhaps most importantly, he genuinely seemed to enjoy performing for us and was having a good time himself. By the end of the evening, we were all out on the dance floor. His dance music ranged from traditional Italian circle dances to Motown and classic rock. He even accommodated my niece's burning desire to sing for the group. Overall, we would highly recommend Larry for any social event you may be planning."

"I grew up in a large extended family that always had music playing and everyone joined in with the sing along songs during our house parties. So for my Mother's 80th Birthday celebration, I decided to hire Larry to join our house party and play piano for Mom. From the moment he began playing, my Mother joined him in song for virtually 3 hours, non-stop! He played several Irish tunes that my Mother knew by heart, several standards and fun sing along songs that everyone could sing. Although our voices may not be exactly on tune, Larry played the piano and sang along with all of us. He was a wonderful guest, fabulous piano player and we all enjoyed the celebration." - Carrie S, Santa Barbara, CA

Message following a Montecito, Ca. wedding:
Larry, Thank you for a memorable evening last night! Your music was superb and Erika and I were so happy you were our piano man!
Thanks again for your artistry!

Best
Fred
The Lawrence Duff Group was an excellent addition to our corporate function in November. The sound of the three-piece band filled the lobby of our firm quite well and we found our guests stayed pretty close to the music all night! We would definitely recommend The Lawrence Duff group.
More client feedback in 'Testimonials' (upper left menu)
---
If you're looking for music for your WEDDING, click on 'Weddings' in the upper left menu.
---
For Mp3 music samples click on 'Music Samples' (upper menu on the left)
or directly from the links on the left - 'Standards', Wedding Ceremony Music', 'Wedding Ballads', etc.
---
My 'Song Lists' are accessed from the menu on the upper left.
---
As a SOLOIST:
I can perform as a one man band with very realistic sounding back up tracks recorded by real pro musicians and sound great through my two Bose sound systems (for stereo).

just piano (yours, or my keyboard, with or without vocals) playing jazz standards and/or contemporary styles (contemporary jazz , pop, New Age, blues, etc.), traditional, some classical

vocals, piano (or keyboard), guitar

vocals, guitar
As a DUO, TRIO, OR LARGER ENSEMBLE
I can play with:
Jon Crosse, long time music director and multi-instrumentalist (soprano, alto, or tenor saxs, trumpet, clarinet, flute) with Paul Anka's big band (seen on The Tonight Show and in Vegas playing tunes from their hit album 'Rock Swings')(depending on availability) - www.joncrosse.com -

google

for credits, reviews

sax player (tenor or alto)

trumpet

electric or acoustic guitar (jazz, rock, blues, latin)

flute (jazz, New Age, classical)

violin (classical, jazz) www.tomtally.com

bass/flute (Ruben Martinez - jazz, latin jazz, Salsa - acoustic, electric bass)

bass (Brenden Statom - bassist for world renowned violinist/fiddler Gilles Apap - stand up acoustic, electric)

drums

harmonica - for a more blues and rock feel, or jazz/blues

hand percussion - congas, latin percussion (Benito - toured with War, Tower Of Power)

or combine myself with real sounding backing tracks, recorded by pro musicians (drums, bass - acoustic or electric, guitar - acoustic, electric), styles including jazz, smooth jazz, rock, pop, country, etc., and other musicians (sax, guitar, flute, violin, percussion - congas, etc.)


For dancing usually a live drummer is best, but I also perform with back up tracks that sound like a real jazz ensemble, rock band, or other styles, mostly recorded by real pro musicians and sound great through my dual Bose sound systems. A sax player, guitarist or other instrumentalist(s) can be added.
If you prefer a traditional jazz sound I can stay with a traditional older style sound ('Standards' - left menu), or mix it up with more contemporary beats and sounds ('Contemporary' - left menu).

---
I can provide DJ services between sets if desired.


For live performance I use two Bose L1 sound systems (with their
innovative
advanced
technology
) that provide what is widely considered by far the clearest, cleanest live stereo sound available, and are unlike anything you've heard. They sound great in a small room, large hall, or outdoors. My sound system can also be used for your event announcements, etc.
---
I am also able to perform for an outdoor ceremony (wedding, memorial, or other) without electrical power

(

on the
beach
, etc.), with battery powered amplification for vocals and acoustic guitar, or low background sound generator for keyboard.
---
If you want me to learn a special song, or songs not in my repertoire, I can usually do that, given enough advance notice.
If you would like to be notified of upcoming public performances contact me on the 'contact' page and leave your email address, or send friend request through Facebook to Larry Duff. You can 'like' my musician page as Lawrence Duff.
You can see video of myself in live performance with a five piece band. Click on 'Video' (above left menu).
Valentine's Day
Wednesday, February 14
Convivo Restaurant 6:30 – 9:30
Singing and playing keyboard classic love songs as jazz trio, with Rene Martinez on drums, Rueben Martinez on acoustic bass and flute.
Convivo is located in the Santa Barbara Inn,
across the street from East Beach.
901 E. Cabrillo Blvd,
Santa Barbara, CA 93190
805-845-6789